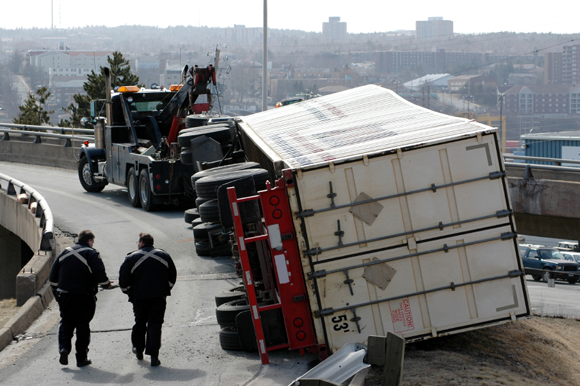 Truck accidents most often result in serious injuries which change truck drivers' lives forever. We will work with you to help you drive again. If your injuries are more serious, we will help you find a new future following your accident.
Our former clients appreciate we are competent and aggressive when handling personal injury claims. We work with you to make the changes necessary in your employment, home and environment for you to start again.
At the Milwaukee, Wisconsin law office of Stanford Law Offices, S.C. we have helped thousands of truckers following highway truck accidents. We can immediately begin to investigate and build your case, by:
Obtaining copies of federal, state, local and other investigation reports
Investigating OSHA violations on the part of your employer
Interviewing witnesses
Obtaining and examining medical records, reports and witnesses
Obtaining and examining vocational reports and witnesses
We will create an entire profile of the other driver and of your employer to demonstrate fault and maximize your compensation. We have recovered millions of dollars in compensation for injured truck drivers in civil actions, Social Security Disability claims, defective product cases, worker's compensation claims and underinsured and uninsured motorist claims.
Committed to Helping You Create a "Second Life"
At Stanford Law Offices, S.C. we do not believe in "second chances" in pursuing your claim. When you are seriously injured, you do not need another "chance." You need to win, and begin what may be your second life.
We can help you prepare for a new vocation, new location, and to handle serious problems within your family following catastrophic injuries. We often hear from truckers who have no hope for their future. We can help with all challenges resulting from your accident.
Contact Us
If you have been injured in a highway or semi truck accident, contact attorney Peter Stanford of Stanford Law Offices, S.C. We are available 24 hours a day, check voice mail constantly and are conveniently located just off I-43. To contact us, call 414-276-8269.